SEASON PASS - $25.00
Main Gate & Grandstand Shows the week of the fair (does not include carnival). Available until opening day of Fair sold only at the Fair Office.
PRESALE TICKETS - $30.00
ONLY WAY TO GET ALL DAY ALL NIGHT UNLIMITED RIDE WRISTBAND.
Must purchase in advance of fair at the locations listed below. Presale tickets save money and is the only way to obtain all day all nite carnival ride wristband and include:

Gate Admission
Grandstand Admission
Unlimited Ride Wristband from time carnival opens till close the day you choose to use it!
Ride all the rides as often as you like from opening carnival time to close on the day of your choice.
ALL Side show attractions.

DAILY ADMISSION (Includes Grandstand Feature and all side show attractions)

WEDNESDAY - SUNDAY - $10.00 (Ages 5 & Under Free)

LIFETIME PASS HOLDERS - $FREE Gate Admission
CAMPER PERMITS - $140.00
Does not include Main Gate Admission, Grandstand or Carnival - Does include 1 car pkg. permit. Campers may arrive Tuesday prior to fair there will be an additional $25.00 per day charge if arrive early.
EXHIBITOR'S PASS - $15.00
Required and limited to one with paid entry posted with fair office by July 22, 2023.
On-Line Ticket Sales- General Admission Only- NO Rides
Kankakee County Fair Presale Ticket Locations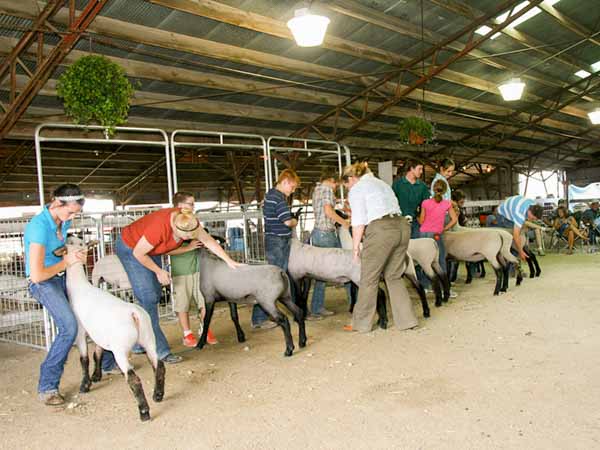 On Sale July13th -28th, 2023 or while supplies last.
(Please call ahead to these locations for availability as they do sell out quickly):
State Bank of Herscher

Herscher: 815-426-2156
Limestone: 815-932-9160

Midland States Bank

Bourbonnais: 815-937-2829
Bradley: 815-937-3681
Herscher: 815-426-2186
Kankakee: 815-937-2800
Manteno: 815-468-3213
Momence: 815-472-4000

Kankakee County Fair Office on sale til August 1st or while supplies last

PLEASE LEAVE PETS AT HOME
Pets are not permitted on the Fairgrounds / Do not leave them in your vehicle.
Emotional Support animals are not allowed on the Fairgrounds
ONLY SERVICE animals as defined by the Americans with Disability Act are allowed on our facilities.